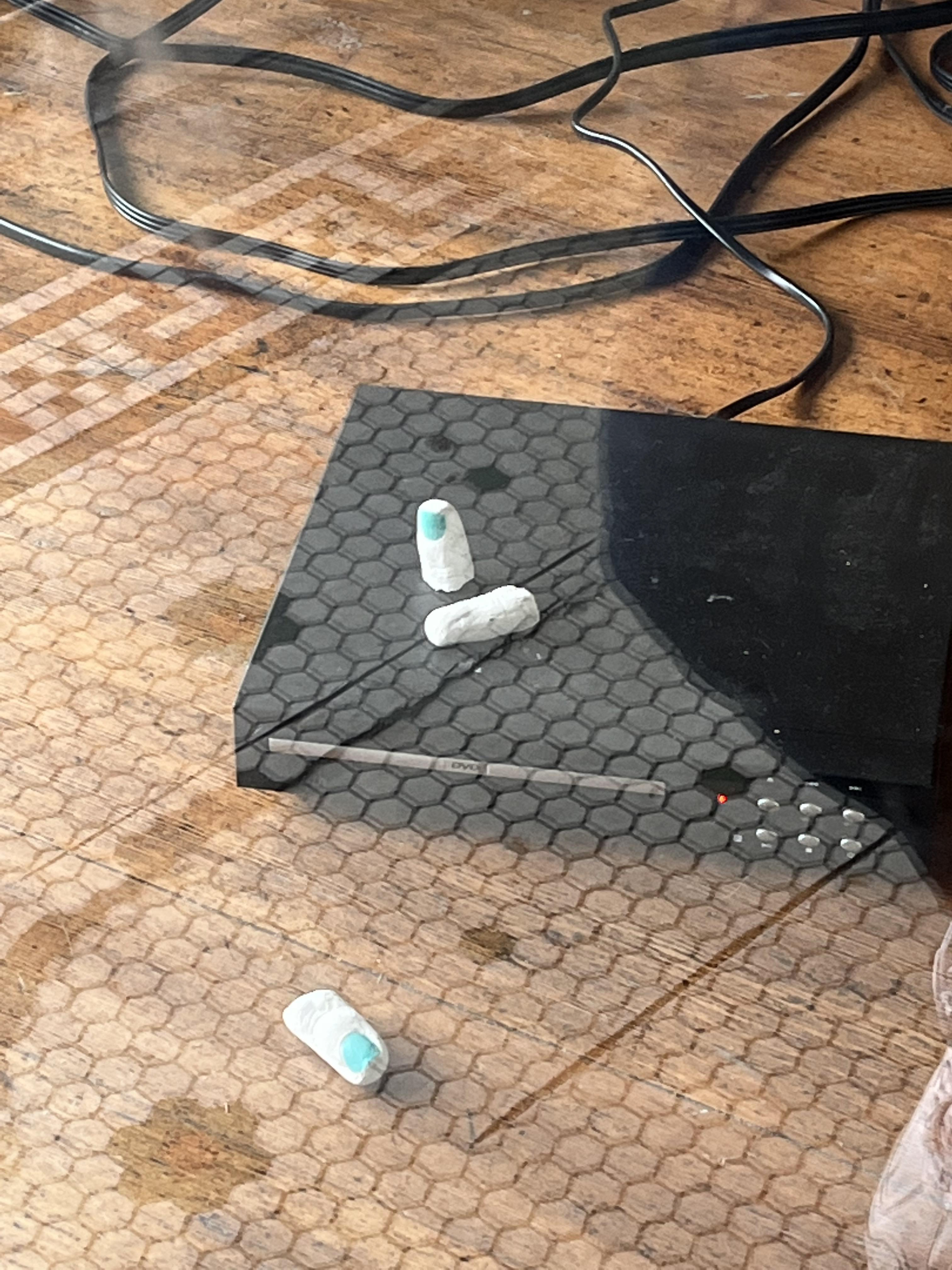 Extensions examines the influence of modern technological meditations on the self, specifically looking into how they affect our connections to our bodies. The work contemplates prospective questions concerning existence being primarily gratified, permeated, and accounted for through technological interventions — smartphone usage, and social media/other digital archives. As the presence of technology feels overwhelmingly persistent at times, it ends up extending into our personal conceptions of identity, rendering the body disconnected from the self and mind.
The CRT arrangement is meant to evoke the form of face. With the top and bottom right screens displaying "eyes," and the bottom left a "mouth," while the extending cords and cables act as a representation of the unifying systems of the body -- neutral networks, the nervous and circulatory systems. 
​​​​​​​
The multimedia installation was created as a part of a two-part group exhibition featuring the work of seven emerging interdisciplinary artists: Kaila Bhullar, Debbie C, Sena Cleave, kathy feng, Vitória Monteiro, Hân Phạm, and Paige Smith. The artists worked in conversation with contemporary digital mediations; contemplating the nature of our current reality, while questioning the presence of technologies and the growing complexity within digital spaces.
Exhibited from May 10 to June 09, the first part of the exhibition, called Heterotopias, explored the liminal spaces that exist between the concept of a digital space and the actuality of them, which exist and gain meaning as a result of our subjective positioning and individual perceptions. Feelings of disconnect and tension arise in the ambiguity of these spaces, ultimately leaving us floating within multiple states of being.
Read more about Part 2: Mediated Vessels here.